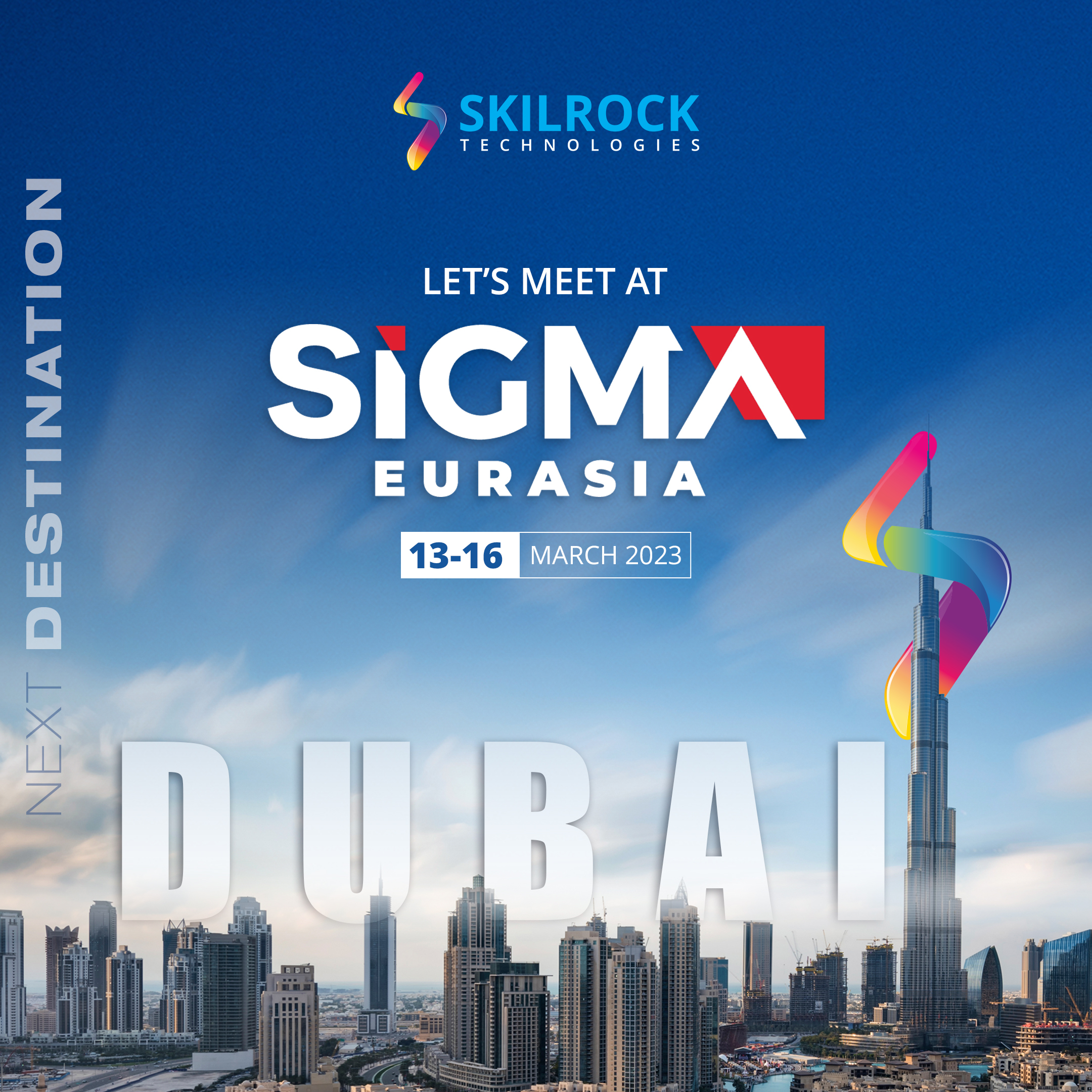 Dubai is fast emerging as a gaming hub that can bridge the gap between Asia and Europe, and the SIGMA Eurasia event is a significant milestone in this regard. It presents an exceptional opportunity for Skilrock to build partnerships and alliances with key players in the industry and explore new avenues for growth and innovation.
At the event Skilrock will be focusing on its cutting edge gaming solutions that are 100% compliant with sharia law, specifically tailor-made for the region. Our INFINITI gaming platform, along with innovative instant games, retail POS solutions, self-serve solutions among others will be a key focal point. In addition, our UI/UX design which is built as per RTL logic will also be of intrigue to operators in Dubai.
Speaking about this event, Mr. Sujit Lahiry, Executive Director & CEO of Skilrock Technologies, said, "This is first time a gaming event of this scale is happening in the Middle east and I am delighted to be in Dubai. We have the requisite knowledge and commitment to respect the sensibilities of this unique region and yet tap into the large potential for the benefit of social causes."
The company looks forward to meeting clients, partners and industry professionals to explore opportunities and showcase our solutions.
Schedule a meeting with Skilrock at: [email protected]
About Skilrock Technologies
Skilrock is a cutting-edge technology platform & service provider to Global Lottery & Gaming Industry with footprints in every Continent. It's part of the 2.4 Billion US$ Sugal & Damani Group. Utilizing the extensive domain experience across continents, the 4th Generation Platform of Skilrock, 'Infiniti', is a true Omni-Channel, Omni-Gaming Platform, capable of serving any lottery or gaming operator anywhere in the world.
Infiniti serves Retail, iGaming & Self Service Channels with equal ease and at the same time supports a wide variety of games like Lotto, Keno, Bingo, Instant, Sports, Poker, Rummy, Casino and Slots. It serves more than 200,000 retail touch-points and over 7 million iGaming players across 30+ jurisdictions from its headquarters in India and offices in Latin America and Europe. Skilrock is a member of European Lotteries, CIBELAE, the African Lotteries Association, and NASSCOM, as well as being a Gold Contributor of the World Lottery Association, and holds several key certifications including GLI Certifications.