WLS 2024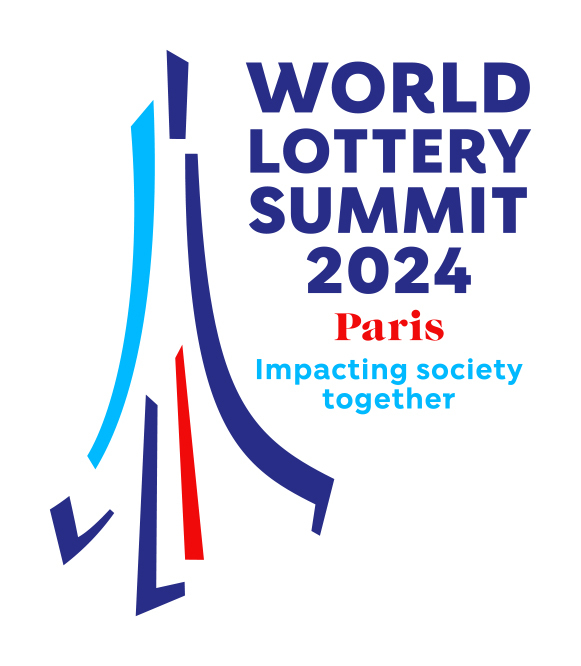 World Lottery Summit 2024
Paris, France
21–24 October 2024
Impacting society together

Hosted by groupe FDJ (Française des Jeux)

WLA and groupe FDJ will hold the World Lottery Summit (WLS) 2024 from 21–24 October, 2024.
This pinnacle industry event brings together the global lotteries and sports betting community and provides a unique opportunity for participants to get the latest developments, exchange views and broaden their networks.
WLS 2024 – Impacting society together
With the theme of Impacting society together, the event will explore three pillars:​
Impact of lotteries' know how​
Society at the heart of lotteries' values ​
Together we are stronger​
An exciting business agenda
Sandy Héribert will be Master of Ceremonies for the event, and is a French-British TV journalist, show host and presenter. She currently works for French media channel France 2 and L'Équipe, a French nationwide daily newspaper devoted to sport. Sandy has worked for several media outlets including CNews, My Sports Channel, RTL-TVI, Voyage and France 4.
We have a great line-up of keynote speakers from different industries who will present on trends and topics that also affect our industry.
Chris Barton founded Shazam in 2002, which was far ahead of its time — three years before iTunes, seven years before the iPhone, and eight years before the App Store. Chris built a new technology that didn't yet exist, a search engine supercomputer from scratch, and the world's largest music database. Finally acquired by Apple in 2018, it now has over two billion downloads.
Chris shares his story of resilience, creativity, and the belief that it is possible to create magic and overcome all obstacles.
Tucker Bryant discovered after a decade spent between Stanford and Google that even people on the cutting edge of innovation often struggle to take risks.
As a nationally renowned poet and storyteller, his experience in Silicon Valley has driven him to pursue an answer to one question: how can we tear down the comfort zones that keep businesses from writing their best poetry? We'll learn how The Poet's Keys™ enable leaders to overcome universal barriers to change and unlock innovation where it is most needed.
Frédéric Mazzella developed an incredible business that was born from a problem faced in December 2003 – how to visit family without a car, when all trains were fully booked. His concept of carpooling went from Covoiturage.fr in 2006, to BlaBlaCar (along with Francis Nappez and Nicolas Brusson), in 2015, raising massive funding for a company that valued at USD 1.6bn.
Tatiana Jama has been a serial technology entrepreneur for the past 15 years, and is co-founder with Lara Rouyres of Dealissime (exit to Amazon in 2011); Selectionnist, and Levia.ai. Tatiana has invested in over 30 companies (Resilience.care, Armis, Regaind exited to Apple). In 2018, she co-founded SISTA with Céline Lazorthes and Valentine de Lasteyrie and four years later, co-founded SISTAFUND, pan-European VC fund backing female founders and gender-balanced teams, building companies that challenge the status quo.
Stéphane Bern is a French-Luxembourgish journalist, radio host and television presenter, known as a specialist in nobility and royalty. He has been awarded honors by several nations, including the Ordre des Arts et des Lettres (France), the Order of Grimaldi (Monaco), and the Order of the British Empire (United Kingdom).
He worked as an editor of the magazine Dynasty from 1985 to 1987, and since 1999, has been deputy editor of magazine Le Figaro Madame. Bern also worked extensively for Radio Télévision Luxembourg.
Sinead Bovell is a futurist and the founder of WAYE in 2018, an organization that helps prepare the next generation of business leaders for a world radically transformed by technology focusing on non-traditional and minority markets. She is an eight-time United Nations speaker, an experienced host, and certified in AI ethics from MIT.
Every day, over 10,000 Millennials and Gen Zs tune into Bovell's platforms to hear her take on technology and the future, and in particular her future forecasts on the ethical challenges of emerging technologies.
Bovell has given formal addresses to presidents, royalty, and Fortune 500 leaders on topics ranging from cybersecurity to artificial intelligence. She also hosted WIRED magazine's hit YouTube series, "What We Will know" and gave a TEDx Talk on the ethics of avatars in 2022.
Tony Estanguet is a French slalom canoeist and a three-time Olympic champion in C1. He competed at the international level from 1994 to 2012 and has won many goals, including three Olympic gold medals in the C1 event in 2000, 2004 and 2012. During the London Summer Olympics, he became the first French Olympian to win three gold medals in the same Olympic discipline and the list goes on.
Together with his brother Patrice, he developed the Pau-Pyrénées Whitewater Stadium (opened in 2008) in their home town of Pau. He announced his retirement on 30 November 2012, when he was also elected to the IOC Athletes' Commission. He will serve as an IOC member for eight years. He successfully led Paris's bid for the 2024 Summer Olympics and is serving as the head of the organizing committee for those games.
Lottery industry experts will participate in panel sessions and explore aspects of:
Diversity & inclusion
Security
Responsible Gaming
Illegal Gaming
Contribution to Society
Lotteries' use if AI
A super venue
WLS 2024 will take place at the Paris Convention Center (Palais des Congrès). Located centrally, and easy to reach, it offers ample spaces with smart technology, a green terrace and stunning city views. It is the perfect venue for hosting the WLS business agenda with its amphitheater and meeting rooms, and adjacent space for the WLS tradeshow.
Find out more about the Paris Convention Center
Additionally, hotel accommodation is conveniently situated at the Convention Center.
Registration
Registration to WLS 2024 will open end of March 2024.
Trade show
The trade show will allow WLA suppliers to showcase their latest products and services with state-of-the-art technologies that make them possible. Participants will be able to visit the show when the business sessions break, to meet and talk with suppliers.
Social and networking activities
Our event provides participants and accompanying partners with networking opportunities and the chance to discover the city and neighboring areas.
Tours
Three-hour city tour
Accompanying persons program
Three-hour city tour
Sunday October 20 and Monday October 21
open to all participants
Accompanying persons program
Tuesday October 22 and Wednesday October 23
• YSL and Dior fashion museums
• the Louvre art museum
Opening and closing dinners
Opening Dinner
Closing Dinner
Opening Dinner
Our Opening Dinner will take place at the Hotel Meridien Etoile on 21 October at the Paris Convention Center. Welcoming all participants, it is the perfect opportunity to reconnect with colleagues, meet new people and get a taste of what's in store.
Closing Dinner
We will be in for a treat at the Closing Dinner, to be held at the stunning National Opera, at the Palais Garnier, named after its architect Charles Garnier in 1875.
After a week of inspiring talks and sessions, the dinner provides a chance to reflect on the highlights and recognize excellence with the award announcements. While enjoying the wonderful entertainment and final evening with colleagues, we'll also discover who is hosting WLS 2026.