COVID-19: Holding the line against the coronavirus
COVID-19 cases top 14 million worldwide with a confirmed case fatality rate of ≈4.3% and an estimated infection fatality rate of ≈0.65%.
Asia and Europe 'flatten the curve' as hotspots ignite in the US, Brazil, and India.
EU reopens its borders to travelers from 14 nations but not to US tourists.
Economies restart as parts of Europe and the US cautiously emerge from lockdown.
Global output in 2020 projected to decline 4.9% globally and 8% in advanced economies as world enters worst recession since Great Depression.
Cumulative loss to global economic output across 2020–2021 now put at USD 12 trillion.
More than 50 million Americans file initial unemployment claims in 17 weeks as extended unemployment insurance is set to expire.
Lotteries in China, Europe, and the US start the shift in earnest from retail to online.
Sportsbooks begin to recoup as German Bundesliga, English Premier League, and Italian Serie A return.
Las Vegas strip reopens with 21 of 35 resorts having returned by the 4th of July weekend.
H2 Global Gaming's 2020 total gambling forecast now downgraded 24.0% on pre-outbreak estimates with lottery products' global gross win downgraded 14.4%.
In this special edition of the WLA Quarterly Lottery Sales Indicator, we again report on the rapidly unfolding regional and global developments in the fight against COVID-19. Lockdowns imposed in Asia, Europe, and the US from March to May successfully 'flattened' the epidemiological curve in many of the nations and territories affected by COVID-19 at a tremendous cost to societal wellbeing and economic activity. Over 75% of countries are now reopening even as the pandemic is intensifying in several countries, including the US and the emerging market economies of Brazil and India (Figure 1). With 14 million plus confirmed cases – including 3.8 million plus confirmed cases in the US alone and more than a million new confirmed cases worldwide in just the past five days – it appears the SARS-CoV-2 virus pandemic still has very far to run (Figures 2, 3).
Figure 1: Stringency of lockdowns globally for selected countries, 1 April 2020 – 20 July 2020.
Figure 2: Total confirmed cases of COVID-19 worldwide through to 20 July 2020.
The unprecedented shutdown of non-essential business put in place over the past 16 weeks to slow the COVID-19 pandemic has been a 'black swan' event for the global lottery and sports betting industries. The entire gaming sector has been hit by a triple whammy that has seen entire populations going on lockdown; the cancellation or postponement of major sports and horse racing events; and widespread disruptions to retail networks and closures of casinos, gaming halls, and hospitality venues offering VLTs, EGMs, and similar products. Nonetheless, initial results being posted by the lottery and sports betting sector since the onset of the pandemic paint a picture of an industry responding with verve, intelligence, and surprising resilience. In particular, some emerging trends and tentative conclusions include:
Figure 3: Daily confirmed cases of COVID-19 worldwide through to 20 July 2020.
The overall lottery player base has contracted during the COVID-19 pandemic; however, player losses have been mitigated to some extent by the acquisition of new players from other sectors including casino and sports betting.
Sales of traditional lottery products have continued to hold up where retail networks have remained intact, but have been badly affected where retail networks have closed.
Logistics and supply chain issues are adversely affecting the availability of instant products in some jurisdictions.
Sales of sports betting products have been severely disrupted by the cancellation of major sporting events. Similarly, EGM, VLT, and bingo and Keno revenues have been badly hit by closures of hospitality and entertainment venues.
There has been a significant uptake of iGaming and other online products. However, this uptake has generally not been sufficient to compensate for losses from other revenue sources.
Lotteries further down the path to digitalization have generally fared well in comparison to lotteries that are only at the beginning of their digitalization journey. In other words, markets where online already has significant penetration have generally performed better than largely retail-based markets.
In the sequel, we take a closer look at points (1)–(6) above for some of the world's major lottery and sports betting entities (and a smattering of smaller operators), setting their operations and pandemic response in the context of current local conditions.
Despite the modicum of good news hinted at in (1) and (5) above, it is still too early in the crisis to anticipate anything but rough sailing for the lottery, sports betting, and wider gaming sectors in the short to medium term. In particular, we caution that economic forecasts are almost unrelievedly gloomy, with the IMF projecting economic output in 2020 to decline 4.9% globally and 8% in the US (and 10.2% in the EU), for a cumulative global loss across 2020–2021 of USD 12 trillion, while the US Department of Labor reports that in the world's second-largest economy, more than 50 million people have filed for unemployment benefits over the past 17 weeks. Major restrictions on travel and tourism are still in place globally, and some places – most notably Beijing, Hong Kong, and parts of the US and Australia – are seeing a recurrence or surge in cases of COVID-19. For all these reasons and more, we broadly concur with H2 Global Gaming's 2020 total gambling forecast, which now puts total global gaming activity down by 24.0% on pre-outbreak estimates, with global gross win for lottery products only downgraded 14.4%.
Asia Pacific
Daily confirmed COVID-19 cases in Asia Pacific as of 8 July 2020.
Asia Pacific has been more successful than many other parts of the world in containing the SARS-CoV-2 virus, perhaps thanks to previous experiences with the SARS epidemic of 2002-2003 and the MERS outbreak in Korea in 2015. China, Hong Kong, and South Korea have all successfully curtailed the spread of the virus through a combination of aggressive containment measures, universal masking, comprehensive track and trace programs and quarantine measures, and public buy-in, while the virus has almost been eradicated in Vietnam and New Zealand. It appeared Australia had also successfully contained the virus until a recent spate of cases in Melbourne, Victoria led to the introduction of local lockdowns for the entire city of Melbourne. Beijing is also currently experiencing a localized outbreak of COVID-19, illustrating the difficulty of containing the disease. In response the city government has sealed off certain neighborhoods and closed Xinfadi, the wholesale market believed to be the origin of the outbreak. India is now also emerging as one of the world's hotspots.


China
China, which was the first country in the world to be hit by the virus, went into an aggressive lockdown posture from late January 2020. As a result, lottery sales across mainland China slowed to a trickle in February, with the combined sales of China
Sports and China Welfare amounting to only RMB 0.01 million. Owing to the national response to the COVID-19 pandemic, lottery retailer business hours were severely curtailed in February 2020; this, together with the 49-day suspension of lottery operations (including a 10-day shutdown over the Spring Festival holiday) mandated previously from 22 January 2020 ensured sales came to a standstill. Draws for national lotto and numbers games did not resume until March 11, and VLT halls have re-opened only since May 11. To bolster the industry during the recess, the Chinese Ministry of Finance allocated CNY 200 million in special support funding and retailer commissions were increased by directing operator fees to retailers; retailer support has been the main focus of the recovery effort by the Chinese lotteries.
With the gradual reopening of the lottery market in mainland China from March onwards, sales at the two Chinese state lotteries have begun to rebound since; nonetheless year-on-year figures remain significantly down. From January to March 2020, sales of lottery products decreased 64.5% across mainland China, as compared to the corresponding revenue period of 2019. Over the same quarter-on-quarter timeframe, China Welfare sales decreased 63.2%, while China Sports sales declined 65.7%. In particular, revenues from draw-based games including Lotto fell 57.0%, while sales of instant ticket dropped 40.4%. Sports betting and VLTs were the hardest hit product categories, witnessing decreases in sales of 76.7% and 78.7% respectively over the first three months of 2020, as against the first three months of 2019. The volume of sales declined across all provinces.
In May 2020, the most recent month for which figures are available, there were sales of CNY 29.2 billion across mainland China, a decrease of CNY 6.3 billion or 17.7% as compared to May 2019. Indicative of the market rebound, sales at China Welfare were down only 15.0% May-on-May, while sales at China Sports were down 20.1% over the same month-on-month period. From January to May 2020, mainland China saw CNY 90.3 billion in lottery sales, a decrease of CNY 87.5 billion or 49.2% against the corresponding five-month revenue period of 2019. The pain was shared equally between the China Welfare and China Sports lotteries: over the specified timeframes, the former saw sales decrease 46.2% and the latter saw sales drop 51.7%. In terms of game categories, number and instant games were least impacted, with sales of Lotto and instant tickets declining 27.0% and 26.1% respectively over the first five months of 2020, as against the first five months of 2019. As per the Q1-on-Q1 results, most affected were sports betting products and VLTs, which bore precipitous declines in sales of 79.6% and 83.1% respectively over January – May 2020, as against January – May 2019; of particular interest to note is that sales of number games in May 2020 actually rose 22.0% against May 2019, reflecting a shift to number games play occasioned by the restricted sports betting and VLT gaming options. Over the first five months of 2020, Lotto, sports betting, and instant games accounted for 74.7%, 11.9%, and 9.4% of all product sales respectively. The volume of sales declined across all provinces, with Guangdong, Shandong, Jiangsu, Zhejiang, and Hubei provinces among the hardest hit. With the ban on Internet lottery in China not yet lifted, there has been no move towards digital avenues as a means of securing revenues.
Throughout the novel coronavirus outbreak, the Chinese government has directed lotteries at all levels to act in accordance with the needs of epidemic prevention and control, combined with the actual work of lottery issuance and sales, with an eye to resuming lottery issuance and sale work in an orderly manner. Contingency planning at all levels has been directed to strengthening supervision, actively creating a good external environment, maintaining the normal order of the market, and promoting the healthy development of the lottery business. Longer term, both government and lotteries in China are expecting the pandemic will re-shape consumer behavior, including the behavior of lottery players.

New Zealand
In New Zealand, a strict early lockdown from 23 March together with other strong prophylactic measures enabled the nation to declare itself coronavirus-free on 8 June, to scenes of wild celebration throughout the country.
However, the jubilation was short-lived, with the detection of two imported cases of the disease on 24 June. The island nation now reports 1,545 confirmed infections and 22 deaths. As part of the strict lockdown, Lotto New Zealand (Lotto NZ) suspended all retail sales for 35 days from 27 March. Sports betting operations were suspended for 50 days from 25 March, while thoroughbred racing resumed earlier than expected on 27 June. During the moratorium on bricks-and-mortar sales, lottery tickets remained available for sale online, with computer-generated (not live) draws being conducted. Lotto NZ counters at dairies and convenience stores re-opened from 30 April, and at all retail outlets (with some in-place restrictions) from 13 May. Commenting on the lottery's performance during the retail sales suspension period, Lotto NZ CEO Chris Lyman remarked:

"We have seen a big increase in customers purchasing their tickets online during the lockdown, which has been fantastic, but sales over the lockdown have [nonetheless] decreased to around 60% of what we would normally see at comparable jackpot levels.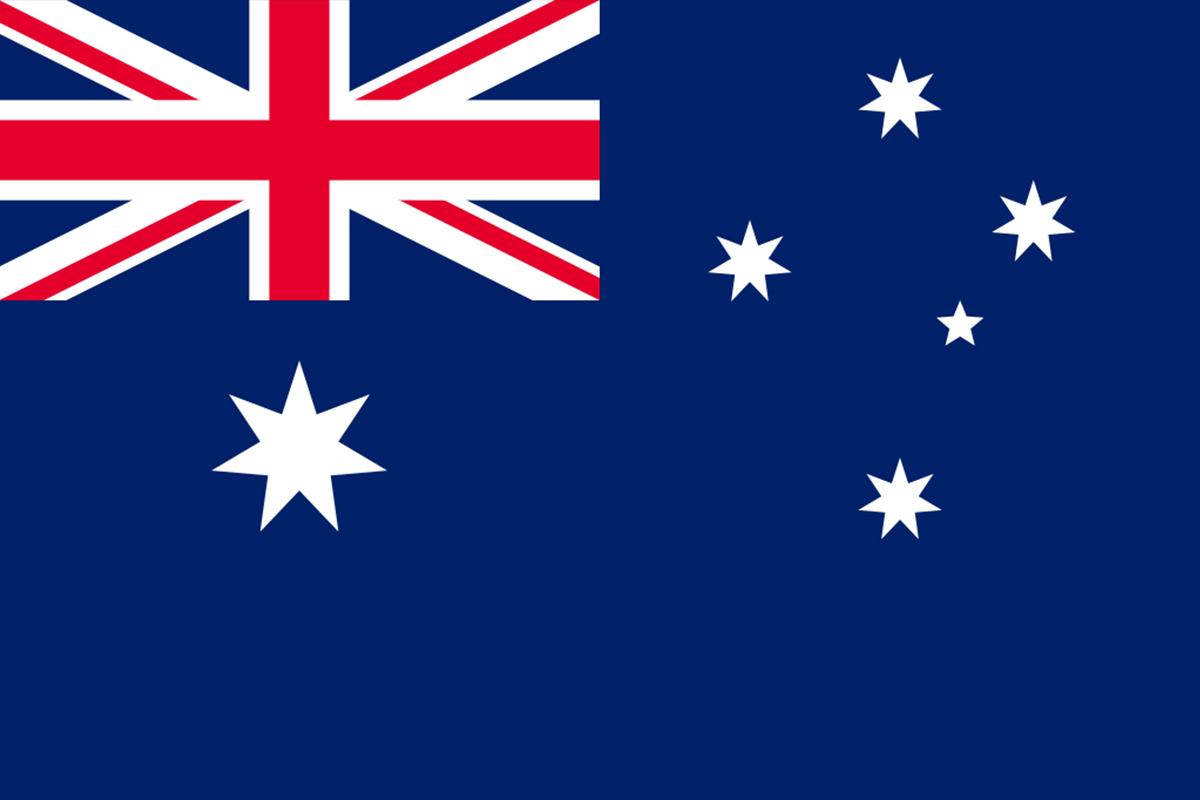 Australia
In Australia, where there has been no coordinated national lockdown in response to the COVID-19 pandemic, traditional lottery operations have continued largely unaffected, even as each of the various states and territories ordered closures of non-essential businesses for an average of 49.5 days from 23 March.
Newsagents and convenience stores, forming the larger part of the retail network, were generally exempted from the closure orders, and lottery draws took place largely according to schedule. Remarking on the situation in Western Australia (WA), a spokesperson for Lotterywest said:
"Our draws and product offers have not been impacted during the relevant time period. Retail has stayed open throughout, although some retailers have chosen to reduce their hours during this time period, but are now starting to return back to normal operating hours. Online has remained open."
Draw-based and instant games compose Lotterywest's product portfolio. The West Australian lottery's response to the COVID-19 pandemic has nonetheless been proactive, with the lottery introducing an AUD 17.5 million COVID-19 retailer incentive package to support its retail outlets on the one hand and (in conjunction with the state government) creating an AUD 159 million COVID-19 relief fund on the other.
"As the only State Government owned lottery in Australia where all the profits are returned to the community, Lotterywest is committed to supporting Western Austra­lians in these times of need,"
the spokesperson said. At the time of writing the fund had distributed around AUD 37.5 million in grants to support crisis and emergency relief across the state.
The lotteries business unit of Tabcorp Group, which runs lotteries, Keno, sports betting including horse racing, and other gaming products and services in all Australian markets except Western Australia, has also been comparatively unaffected by the pandemic; the groups' digital channels for lotteries and Keno, and for wagering and media, have also continued to operate unabated. However, the conglomerate's other gaming operations have been more directly impacted, through the temporary closure mandated by the various state and territory lockdown orders of Australian licensed venues (hotels and clubs), TAB agencies, and related gaming agencies on the one hand, and the cancellation or postponement of major sports events around the world on the other. Thoroughbred, harness, and greyhound race meetings in Australia have continued to operate, albeit with no on-track attendance. In H1 20, revenues from Australian licensed venues, TAB agencies, and on-course outlets account for approximately 28% of group revenues, while proceeds from sports betting account for around 4% of group revenues. In response, the diversified gaming entertainment group has provided support to licensed venues by suspending payment of relevant fees owed, with reviews on a rolling monthly basis, while seeking to mitigate the impacts of COVID-19 on the group's businesses and financial position by reducing operating and capital expenditure and streamlining various commercial arrangements. Specific actions taken to date include the temporary standdown of employees with a view to retaining jobs in the long term, a move to a four-day working week for other full-time employees from 6 April 2020 to 30 June 2020, a reduction in the number of technology contractors, and a review of the group's capital expenditure program.
Commenting on the group's situation, David Attenborough, Tabcorp's Managing Director and CEO, said, "This continues to be a very challenging time for our people, businesses, partners and the community." He continued, "We are commited to working proactively and collaboratively with all our stakeholders so that we can collectively emerge from the COVID-19 period as strongly as possible." The difficult operating environment is expected to continue into 2021, with Australia's Minister for Trade, Tourism and Investment Simon Birmingham recently advising that international travel in or out of the country was likely to be restricted until into 2021, with all the knock-on effects for the local tourism industry; Chinese visitors, who collectively spend around AUD 1 billion per month in the Australian economy, are a key target market for the AUD 2 billion 6-Star Crown Hotel and Casino scheduled to be opened in Sydney in December 2020.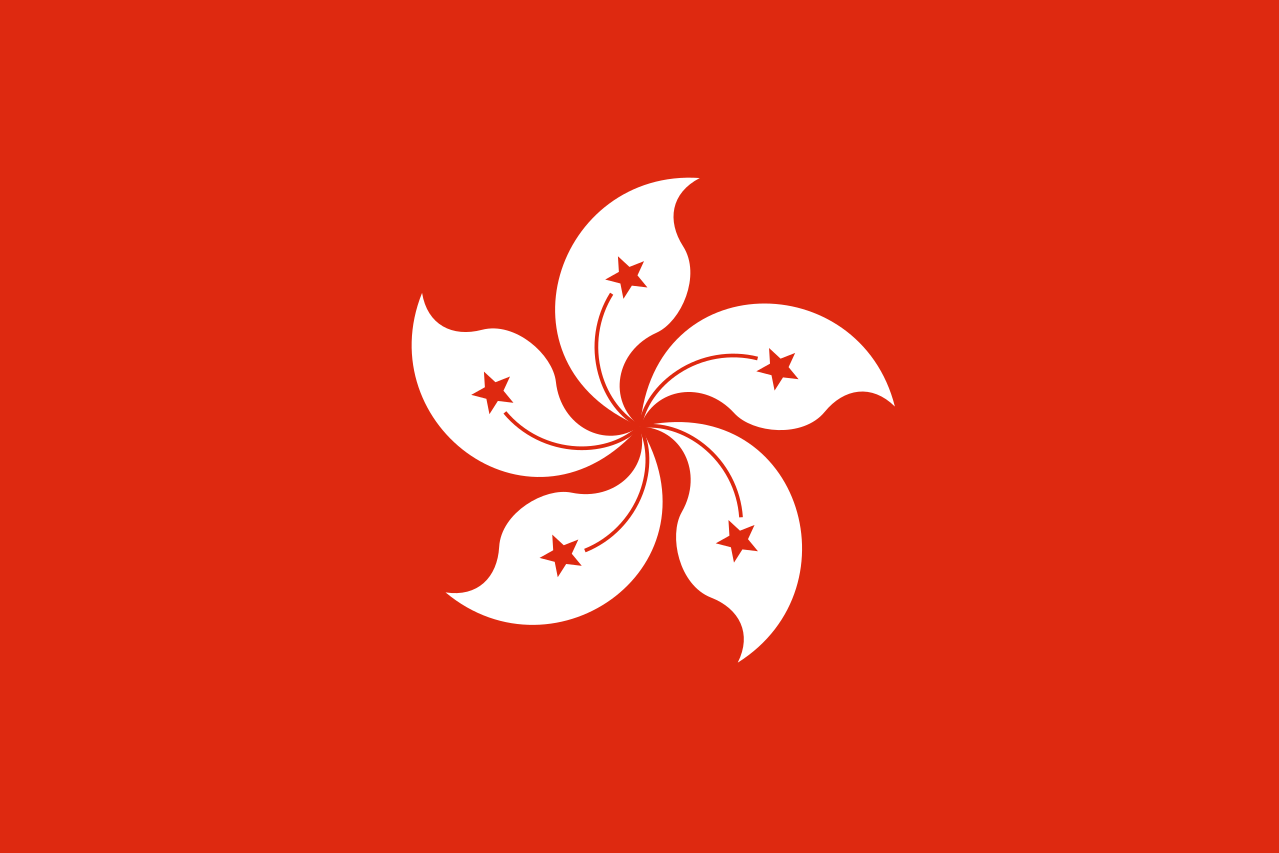 Hong Kong
In Hong Kong, where early pre-emptive action has seen the special administrative region restrict COVID-19 to just 1,469 confirmed cases, the government has introduced an unparalleled series of initiatives to fight the SARS-CoV-2 virus while simultaneously unveiling relief measures to support business and the local population.
Major initiatives include the use of a "suppress and lift" strategy (aggressive testing, isolation of confirmed cases, and tracing and quarantining contacts) to check the spread of the virus; strengthened immigration controls; the closure of high-risk venues including cinemas, fitness centers, and nightclubs; suspension of school classes; a ban on gatherings of more than four people; the introduction of social distancing; and widespread adoption of masks. In addition to an economic stimulus package of between 5 to 10% of GDP, economic mitigation measures instituted by the authorities include extension of tax payment deadlines for both individuals and businesses; mortgage and loan relief through payment holidays; funding for job creation and employment support schemes; financial relief for childcare centers; and the establishment of an anti-epidemic fund to enhance support to hospital authorities in combatting the pandemic.
COVID-19 naturally impacted the activities of the Hong Kong Jockey Club (HKJC), the special administrative region's single largest taxpayer. The main product offers of the HKJC include horse race betting, football betting, and the Mark Six lottery. To mitigate public health risks for the protection of its customers and employees, HKJC has implemented a range of stringent precautionary measures since the COVID-19 outbreak in February, including the suspension of Mark Six lottery draws since 2 February. In consequence, lottery sales decreased 55.1% over Q1 2020, as against the corresponding revenue period of 2019. Off-Course Betting Branches (OCBBs), which had previously been closed to avoid crowds gathering, have been partially re-opened in July with stringent public health measures in effect. With the aforementioned closure of the OCBBs, the club rolled out the Faster Payment System (FPS) funds transfer service to facilitate customer shift to HKJC's betting app for the provision of betting services. Owing to the suspension of major leagues since the latter part of Q1 2020, football betting receipts were down by 19.0% in Q1 2020, as against Q1 2019. Throughout the pandemic, horse racing has been ongoing with stringent admission arrangements to control attendance and mitigate health risks at the racecourse. Horse race betting in sales declined by 12.7% in Q1 2020 as compared to Q1 2019. To support the community in tackling the impact of the pandemic, HKJC also introduced an HKD 150 million Community Sustainability Fund and an HKD 100 million COVID-19 Emergency Fund.

Daily confirmed COVID-19 cases in Europe as of 8 July 2020.

In Europe, the initial wave of COVID-19 transmission has passed its peak in all countries apart from Bulgaria, Sweden (and Russia). Based on data available to the European Centre for Disease Prevention and Control (ECDC), 29 out of 31 countries (EU/EEA countries and the UK) now have observed COVID-19 notification rates lower than recorded peak rates, with the average rate for the EU/EEA and the UK being 83% lower than at the peak on 9 April 2020. In contrast, COVID-19 notification rates are the highest since the start of the pandemic in Bulgaria and Sweden, where rates have increased by 21% and 10% (14.1 cases per 100,000), respectively.
Having passed their infection transmission peaks, many countries in Europe are now cautiously restarting their economies, with the first relaxation on lockdown restrictions coming into effect as early as 20 April in Germany and Poland. Several European countries, including Germany, Italy, Spain, and Poland are now in the second or third stage of reopening their economies. Nonetheless, several nations remain in a state of emergency, most notably France, while local lockdowns have been instituted in North Rhine-Westphalia in Germany and Leicester in the UK following a resurgence of cases.

France
France has been among the Europe­an countries worst hit by corona­virus, with more than 210,000 confirmed cases of COVID-19 and just over 30,000 deaths. A general quarantine was ordered by the French government from 17 March: schools and universities were closed, public gatherings were banned, non-essential businesses were closed, and members of the public were confined to their homes.
The general quarantine was lifted 11 May, but closures and travel restrictions continued until 2 June, and a state of health emergency remains in place until 24 July. Financial measures, including small business relief and the introduction of a partial unemployment scheme to avoid redundancies, have been put in place to mitigate the worst effects of the economic disruption.
The impact of the pandemic on the wider French economy has been felt first-hand by Française des Jeux (FDJ), even as 80% of the national lottery's retail points of sale were permitted to remain open amid the national lockdown. Compared to Q1 2019, total stakes were down 5.4% in Q1 2020, with sales of draw-based games, instant games, and sports betting products down 2%, 1.2%, and 18.1% respectively over the abovementioned timeframes. Loto has continued to record good results after its relaunch at the end of 2019, maintaining growth at more than 10%, whereas the express draw game Amigo (the successor to Rapido) was fully suspended from 19 March. In the first weeks of the confinement in France, stakes have dropped by nearly 60%, with a decline of more than 40% in lottery stakes (excluding Amigo) and a decrease of nearly 95% in sports betting following the cancellation of most sporting competitions. In contrast, there has been a strong take-up of online lottery, with online stakes up 16%. The total impact on FDJ is nonetheless close to EUR 200 million on turnover and EUR 100 million on EBITDA. FDJ will publish its second-quarter results on 29 July.
In response to the impact of COVID-19, France's largest gaming operator has instituted savings of more than EUR 80 million over the whole of the 2020 financial year (i.e. more than 10% of its annual fixed costs) while simultaneously making contributions and donations totaling EUR 1.2 million to the national fund and to the charity 'Secours Populaire' ('Popular Relief') in support of healthcare professionals, research, and the elderly and vulnerable. Group FDJ has gradually been resuming its activities with the end of the quarantine: almost all points of sale have now re-opened; some sports competitions have resumed, with most of the national football championships in Europe having restarted at the end of June; and marketing of the Amigo game resumed on 8 June across the entire point-of-sale network. Summing up, Stéphane Pallez, Chairwoman and CEO of Group FDJ, said, "Since the beginning of this unprecedented health crisis, the FDJ Group has strengthened its mobilization to limit the effects on the company, its employees and its stakeholders in a spirit of responsibility and solidarity. The exceptional situation is already having very significant effects on the company's activity. That is why we have decided to draw up a substantial cost-savings plan to limit the impact on the company's results while preserving its ability to resume all of its activities as soon as possible. At the same time, we are continuing to take practical initiatives in support of our stakeholders, and above all our retailers."
.
United Kingdom (UK)
The United Kingdom (UK) has also been hit badly by COVID-19, with more than 290,000 confirmed cases and more than 45,000 deaths nationwide; a delay in locking down the country is considered to have played a critical role in the nation's sub-optimal response to the pandemic.
The UK ultimately went into lockdown towards the end of March, banning all non-essential travel and contact with people outside the home (including family and partners), and shutting almost all schools, businesses, venues, facilities, amenities, and places of worship. The lockdown began to ease 1 June, with the UK government allowing limited group gatherings and permitting children to return to school. Further easing of the lockdown began from 4 July, with many businesses across the UK, including those in the hospitality sector, reopening their doors at that time.
Like other big national lotteries, the UK National Lottery – which is operated by Camelot UK Lotteries Limited (Camelot) – has traditionally depended heavily on its retail network for its revenues, with in-store retail sales normally responsible for around 70% of total revenues. National Lottery retail sales were therefore impacted near the end of March and into April as a result of the UK-wide lockdown measures. However, some UK National Lottery players moved to playing online during the period and others became accustomed to buying National Lottery tickets when they were already in-store for essential purchases. Camelot reported a significant increase in downloads of the National Lottery app and traffic to its online channels during this period and, at their height during lockdown, digital sales were making up almost 47% of total UK National Lottery sales – a big shift from the usual circa 30%. Camelot has therefore said that its sales are proving resilient and that results were undoubtedly boosted by the fact that there was no significant disruption to business at this time; lottery draws continued to run as scheduled and there was no suspension of prize payouts. Camelot actively supported players in their to move online by: encouraging players to only buy tickets as part of an essential shop; adapting all advertising and promotional material to include 'Play online or via the app' messaging; and reminding the public that they have up to six months to claim prizes. With restrictions now easing, Camelot says it is starting to see things slowly shift back to a more normal retail/digital split. However, it remains to be seen whether more people will continue to play online after this, or whether they will go back to their old habits.
In a separate development the totality of repurposed National Lottery funding, which will be given to charities and organizations affected by the unprecedented impact of the COVID-19 outbreak in the UK, was announced in April 2020. This amounts to GBP 600 million in total, including GBP 300 million from The National Lottery Community Fund, which provides support for food banks and helps reduce the causes of loneliness and isolation, especially among the elderly and vulnerable. Said Dawn Austwick, Chair of The National Lottery Forum, "The National Lottery has always supported projects that help people and communities across the UK thrive. And now, the funds available are switching focus to support communities, arts, heritage, sport, education, and the environment to mitigate the unprecedented pressure they are coming under as the country rallies to overcome coronavirus."
Spain
The state of affairs occasioned by the COVID-19 pandemic led to the declaration of a state of emergency in Spain on March 14, closing all comercial activities, except basic services such as markets, pharmacies, public transport, etc. In consequence, Sociedad Estatal Loterías y Apuestas del Estado (SELAE) was forced to close its sales channels, including both retail points of sale and online.
Sales of the lottery's games were therefore stopped. The state of affairs occasioned by the COVID-19 pandemic led to the declaration of a state of emergency in Spain on March 14, closing all comercial activities, except basic services such as markets, pharmacies, public transport, etc. In consequence, Sociedad Estatal Loterías y Apuestas del Estado (SELAE) was forced to close its sales channels, including both retail points of sale and online. Sales of the lottery's games were therefore stopped. Nonetheless, SELAE was able to undertake and carry out the non-commercial activities necessary for preparing to resume commercial activity at the end of the state of emergency, especially with reference to tasks mandated for the sale of tickets for the famous Sorteo Extra­ordi­nario de Navidad (the Spanish Christmas draw). This work included design and manufacture of billetes (tickets), as well as all the logistical planning for ticket distribution, a task made even more complicated than usual by COVID-19.

A vision of life pre-coronavirus: People wait in line to buy lottery tickets in the Sol neighborhood of Madrid (Spain), at the famous Doña Manolita, on 19 October 2019.
Throughout the crisis, SELAE has continued to maintain its contributions of a social nature, supporting the most vulnerable groups hit by the pandemic via non-governmental organizations (NGOs) such as the Red Cross and the Asociación Española Contra el Cáncer (Spanish Association against Cancer). SELAE's grants to NGOs have benefited more than 200,000 people, who have received support mainly through the provision of food, shelter, and hygiene and sanitary materials. Following the end of the state of emergency on 18 May, the commercialization of SELAE's games resumed completely. The product portfolio continues to be the same on offer as before the crisis, featuring games based on tradition and the principle of sharing. Sales figures are now progressively recovering to the level they were at prior to the cessation of commercial activities; however, the wider effects of the pandemic remain to be assessed.
The work undertaken by SELAE during this difficult period has allowed the sale of all its products to resume from the very first moment of the lifting of the lockdown. In particular, sales for the Spanish Christmas lottery have begun according to tradition in July, following the distribution of the draw's billetes across nearly 11,000 points of sale.
Spain
Norway is one of the countries in Europe that has managed its COVID-19 outbreak well, unlike its neighbor Sweden; the country has restricted infections to around 8,900 cases and 250 deaths. Didrik Vestrheim, senior consultant with the Norwegian Institute of Public Health (NIPH), attributes the low death rate to the high number of tests performed in Norway.
Like many other territories in Europe, Norway went into partial lockdown in March, closing educational institutions and bars, pubs, and clubs, and requiring travelers from outside Scandinavia to quarantine for two weeks upon their arrival. Organized sporting activities were also prohibited. Restrictions have since significantly eased, with schools and universities open once more.
In the context of this setting of comparatively moderate economic and social disruption, the Norwegian national lottery was already comparatively well-placed. Norsk Tipping's position was further buoyed by its position as a market leader in digitizing its sales channels. In calendar year 2019, fully 62% of its sales came from digital sales channels (desktop / mobile), with more than half of draw-based sales (the lottery's mainstay) coming from online. The lottery was therefore additionally favorably positioned to ride out the first wave of the coronavirus pandemic. First-quarter 2020 sales were down only 1% against first-quarter 2019 sales, with the decrease coming from a March-on-March decline in sports betting (both pari-mutuel and fixed odds). In April-on-April results, draw-based and instant game sales were up 16% and 15% respectively, while sports betting (pari-mutuel) was down 98% and sports betting (fixed odds) was down 83%. As of mid-May 2020, Norsk Tipping had suffered only a small decrease in sales overall. In sum, even as VLT sales have been negatively impacted by the COVID-19 mandated closure of the VLT network, and sports betting operations have slumped on account of the lack of national and international sporting competitions, traditional lottery products and online casino games have compensated for a considerable part of the loss.
With 3.8 million confirmed cases of COVID-19 in the United States, and 142,000-plus deaths, the US is now the country most heavily impacted by the coronavirus. Political polarization, an uncoordinated federal response, misdirected treat­ment regimens, testing shortcomings, and mixed messaging have all played a role in the nation's poor response.
In consequence, the spread of the SARS-CoV-2 virus throughout the US is still continuing to gather pace, with new cases of infection currently increasing across more than half of the country (28 states), including California, Arizona, Oklahoma, and much of the Deep South (Figure 4). New York and California remain the worst affected states, with more than 400,000 and 335,000 confirmed cases respectively. Despite the progression of the disease throughout the country, many states in the US have begun reopening or otherwise emerging from lockdown.
Figure 4: COVID-19 trends by US state as of 10 July 2020.
States across the US and provinces in Canada began to lock down from mid-March, meaning that the only the final two weeks of Q1 2020 sales were directly impacted by the pandemic. Nonetheless, sales at North American lotteries declined 3.4% to USD 18.6 billion first-quarter on first-quarter, excluding receipts from the Florida Lottery and Loto-Québec. The bulk of the decrease in sales was registered in the US; sales in Canada (excluding receipts from Loto-Québec) actually increased by some 15% owing to two record-break Lotto Max jackpots of CAD 70 million. On the other hand, Q1 2020 VLT net income fell by 15% in the US and by 17% in Canada, while table games stakes in the US fell by more than one-fifth.
New York was the original epicenter for the pandemic in the US, with the first case being confirmed on 1 March. Governor Andrew Cuomo declared a state of emergency in New York on 7 March, and a state-wide 'stay at home' order approximately two weeks later on 22 March. Following the infection peak in April, the state began a phased re-opening on a per-region basis from mid-May. All of New York state, excepting New York city, is now in the early stages of phase 4 of reopening, with non-essential businesses including restaurants (excluding indoor dining) and personal care facilities now permitted to resume trading. Higher education facilities have also reopened, and some low-risk commerical recreational activities have also been permitted to resume. New York city remains on phase 3 restrictions, with video lottery and casino gaming facilities in particular remaining closed. As of 24 June, the state has joined with New Jersey and Connecticut in requiring individuals traveling to New York from states with significant community spread of COVID-19 to quarantine for 14 days. This measure has been taken to protect New York's successful containment of COVID-19.
At the New York Lottery, regional customer service and claim centers (casino and VLT) are closed to the public, but regular drawings are continuing as scheduled, and prize payouts are also ongoing; there is a mail-in option for claiming prizes. Employees are working remotely where possible. For the period January-March 2020, sales of traditional lottery products declined 12%, as against the period January-March 2019, while all sales (including EGMs and monitor games) declined 14.3% over the corresponding timeframes.

Following a 4 March 2020 declaration of emergency, America's most populous state, California, went into a state-wide lockdown on 19 March. All gatherings were banned, and schools and daycare centers were closed, along with hospitality venues and non-essential retail stores. The state, which was variously in either Stage 2 (re-opening of lower-risk workplaces including retail and manufacturing) or early stage 3 (re-opening of higher-risk environments with safety and hygiene modifications including restaurants, bars, theatres, and gyms) of its re-opening roadmap, has now begun to lock down again as COVID-19 cases have spiked sharply. The California Lottery's offices, facilities, and games are continuing to operate, but have been impacted by state and federal public health and safety guidelines. In particular, there are some shortages of Scratchers (instant) products at retail, owing to shipping and logistics challenges, and new Scratcher game releases have been delayed. All lottery district offices are temporarily closed to the public, in accordance with the Governor's 'stay at home' order; also, some retailers are closed. Prize redemption is possible via mail-in, while small prizes may also be claimed through retail. For the duration of the crisis, the lottery's priority remains protecting the health and safety of all lottery employees, its retailer partners, and its players while continuing to fulfill its mission of raising funds for good causes. Against this backdrop, sales of traditional lottery products (draw-based games and instant tickets) at the California Lottery decreased 11.9% for the three months to March 2020, as against the three months to March 2019. Whereas sales of numbers games and Scratchers increased January-on-January and held steady February-on-February, March-on-March sales declined sharply as the state-wide stay-at-home order took effect.
Elsewhere in the US, Nevada began its 'phase 2' re-opening on 29 May, with casinos opening from 4 June, following Governor Steve Sisolak's order closing all non-essential businesses for 30 days from 17 March. Despite an uptick in infections accompanying the state's reopening, casinos have remained open; with more than 25% of Nevada's workforce tied to the gaming industry and the 30-day shutdown occasioning losses running into hundreds of millions of dollars per day, the state is in an unenviable position trying to balance public health and safety against economic loss and hardship. In an effort to abate the spread of the pandemic, the state government has mandated masks at casinos, restaurants, and all other businesses across Nevada since 26 June. The accompanying marketing and awareness campaign extends the well-known catchphrase "No shirt, no shoes, no service" to "No shirt, no shoes, no mask, no service".
Nationally, both the Powerball and Mega Millions block games were adjusted to account for slowing sales in the wake of the pandemic. Guaranteed jackpot starting amounts and minimum jackpot increases were eliminated for both games. Instead, starting jackpot amounts and jackpot increases are to be determined on a rolling basis, according to game sales and interest rates. Previously, both games offered a guaranteed minimum starting jackpot of USD 40 million, and minimum rollover increases of USD 10 million (Powerball) and USD 5 million (Mega Millions). Commenting on the changes to Mega Millions, Gordon Medenica, Lead Director of the Mega Millions Consortium and Director of Maryland Lottery and Gaming, said "The value of the Mega Millions jackpot is based on projected sales, and typical sales patterns have been altered because the current health crisis has required people to stay home." He continued, "We are concerned, first and foremost, with everyone's health and well-being. Meanwhile, these adjustments will allow the states and jurisdictions that sell Mega Millions tickets to continue generating much-needed revenue to support state budgets." Both Powerball and Mega Millions saw sales attenuate in Q1 2020 on account of the changes.
Ultimately only iGaming grew significantly as a product category in North America in Q1 2020. Across the board, US lotteries reported a 45% increase in online revenues and a 50% increase in eInstant revenues. The Pennsylvania Lottery saw the biggest increase in iGaming revenues, recording a 77% increase for the first calendar quarter of 2020, as against the first calendar quarter of 2019. Research due to Canadian market research firm Leger suggests iGaming represents an important source of important revenues for the lottery sector, with 22% of people surveyed (n = 1,005) having considered purchasing lottery products online. However, more than a third of this 22% figure reside in jurisdictions where iLottery is currently not permitted.
Latin America
Daily confirmed COVID-19 cases in Latin America as of 8 July 2020.
The COVID-19 pandemic has now well and truly spread to Latin America, with Brazil the world's second-most heavily impacted nation behind the United States, with 2.1 million confirmed cases of the disease and more than 81,000 deaths. Chile, Peru, and Mexico have also been badly affected by the pandemic, with Chile, Peru, and Mexico counting more than 300,000 confirmed cases each.
.
Brazil
Brazil has not had one of the world's best responses to COVID-19. Owing to divided leadership and institutional confusion, there has been no national lockdown imposed throughout the country; instead, a patchwork of local lockdowns has been established by governors and mayors, resulting in an inconsistent response to the pandemic across the country.
The introduction and enforcement of social distancing rules have been similarly conflicted. In addition, inequality has exacerbated the crisis, with those without good access to healthcare being disproportionately affected. Sadly, there is no sign that COVID-19 cases or deaths in Brazil have peaked yet. The Brazilian government has nonetheless taken or is taking a number of measures in the fight against SARS-CoV-2, including the introduction of a temporary special COVID-19 unemployment scheme providing a BRL 600/month coronavirus voucher to the unemployed and freelancers and BRL 1,200/month to single mothers. An economic stimulus package, forecast to be worth BRL 145 billion, is currently in progress.
Throughout the pandemic, Loterias CAIXA has nonetheless continued to operate. The Brazilian lottery's draw operations are running regularly, and payouts have not been suspended, so it has proved unnecessary to postpone claim periods. All non-essential personnel have been working from home since 16 March; managers and essential employees returned to the office in June. Only some of CAIXA's sports betting offerings have been temporarily affected, on account of the suspension of international, national, and state football championships around the globe. New product launches have also been postponed, including the introduction of a new prognostic product called "Super Sete".
Even though CAIXA's operations have comparatively been minimally disrupted by the pandemic, the lottery's revenues have significantly decreased following the World Health Organization's announcement of the pandemic. In March 2020, CAIXA saw a reduction of 11.16% in revenue for the period, as compared to March 2019. More restrictive measures to prevent the circulation of citizens that were adopted in April 2020 further reduced demand on retailers across the country, with the result that April 2020 sales were 38.5% lower result in comparison with April 2019. May 2020 sales witnessed a similar decrease of 37.7% in comparison to May sales of the previous year. In contrast, online sales have increased, though not sufficiently to compensate for the impact on the retail network. Currently, online sales account for 8% of sales across all channels.
Uruguay
With less than 1,000 confirmed cases of COVID-19 and only 31 confirmed deaths, Uruguay has been a model for the rest of the continent in its management and containment of the disease, in contrast to its northern neighbors. The country reacted quickly in March when the first cases of COVID-19 were detected.
It closed its borders and introduced a partial lockdown, widespread monitoring and tracking of infections, randomized tests, voluntary quarantine, and the use of mathematical models to predict the spread and progression of the disease. Unlike neighboring Paraguay, which has kept cases at a similar level, it did not need to use the military to enforce a lockdown.
Throughout the pandemic lotteries in Uruguay have remained open, albeit with some disruptions. During the early part of the lockdown, certain draws of the Sorteos de Loteria were cancelled or suspended, and the frequency of the Sorteos de Quiniela, Tombola, and 5 de Oro games were reduced in line with contingency plans. Plans to launch virtual sports (football, table tennis, and car racing) were also postponed due to the pandemic.
Africa
Daily confirmed COVID-19 cases in Africa as of 8 July 2020.
South Africa
In South Africa, a national state of disaster was declared on 15 March, with an initial three-week nationwide lockdown commencing 26 March; the initial lockdown was subsequently extended to the end of April. During the lockdown businesses were required to work remotely, there was a curfew restricting people's movement without permission, the sale of alcohol and cigarettes were banned, gatherings were prohibited, non-essential businesses were closed, and schools were also shut down.
The Lottery was able to operate fully during the lock down with remote draws using an RNG. Winner services for high tier winners was suspended until June. Easing of the national lockdown restrictions commenced 1 May, and conditions were further relaxed on 1 June. The South African National Lottery, which under operator ITHUBA enjoyed record-breaking results in 2019 – the lottery's fourth record-breaking year in succession – was naturally affected by the pandemic and accompanying lockdown. For the period January-March 2020, total sales (including VAT) decreased 18.5% versus January-March 2019. Sports betting was most impacted, with sales of some sports betting products suspended during this time owing to an absence of international fixtures; overall Q1 2020 sports betting revenues were down 22.0% against Q1 2019 sports betting revenues. Sales of draw-based games also suffered, as ITHUBA required all participating retailers (stores) to cease the sale of all national lottery tickets and validation of winning tickets during the lockdown, in compliance with public health and safety rules instituted by the government and its regulator, the National Lotteries Commission. Revenues from draw-based games thereby declined 18.5% over the course of the opening quarter of 2020, as against the corresponding revenue period of 2019. In contrast, sales of instant games declined only 8.5% over the same timeframes. Restrictions on bricks and mortar sales continued through May, with ITHUBA unable to sell in retail stores during this month; the operator instead resorted to E-Commerce sales only. The South African National Lottery is continuing to offer LOTTO, PowerBall, DAILY LOTTO and on-line instant games through digital and on-line platforms while simultaneously encouraging players to make the move to playing on-line through the National Lottery website, the associated mobile APP, or through the digital channels of its cell phone banking partners FNB, ABSA, Standard Bank, and Nedbank for the draw base games. Currently the lottery is working to actively improve the on-line playing experience with more on-line instant games and payment gateways.
Mauritius
As a small island nation, Mauritius has been left comparatively unscathed by the coronavirus crisis, with just 342 confirmed cases and 10 deaths. Nonetheless the national lottery, whose product portfolio consists solely of draw-based games, has been badly impacted by the pandemic.
On 19 March 2020, the country's prime minister announced that the country would be under 'sanitary' lockdown for at least two weeks as of 20 March. During the lockdown, only essential services and certain essential businesses were permitted to operate. In particular, the entire lottery ecosystem was shut down: all national lottery sales were suspended, all 747 retail points of sale were closed, lottery draws and logistics were stopped, new product launches were postponed, and all claim centers were shuttered and prize payouts suspended. As a result of the stoppage, January-March 2020 sales were down 22.3% on January-March 2019 sales. The lockdown was partially lifted on 15 May, and national lottery sales resumed from the traditional bi-weekly draw of 6 June. Because of the March-May lockdown, the lottery is expecting a 56% decrease in actual versus forecast revenues through to end May 2020, with concomitantly less money returned to society in support of good causes. In a piece of good news, the Mauritian National lottery is slowly returning to pre-confinement revenue levels overall following the resumption of sales, demontrating yet again the resilience of the lottery industry; previously, the lottery had seen an initial 14% drop in sales for its Saturday draw and a 5% drop for its Wednesday draw compared to pre-confinement when sales resumed on 6 June.
Outlook
Several leading public health experts, including the US's top infectious disease expert, are warning publicly that the pandemic is far from over. In a wide-ranging talk given to biotech executives at the beginning of June, the top infectious disease expert remarked "In a period of four months, it has devastated the whole world. And it isn't over yet." Dr. Anne Schuchat, principal deputy director of the US Center for Disease Control (CDC), said in an interview with the Journal of the American Medical Association on 27 June that the US is "… not in the situation of New Zealand or Singapore or Korea where a new case is rapidly identified and all the contacts are traced and people are isolated who are sick and people who are exposed are quarantined and they can keep things under control. We have way too much virus across the country for that right now, so it's very discouraging." Added Dr. Schuchat, "This is really the beginning."
The dawning comprehension that the pandemic might last months or through 2021 or even longer is now being priced in by governments and markets alike. In particular, the IMF has revised its macroeconomic forecasts downwards from April 2020, with the international financial institution now projecting that global output will decline 4.9% in 2020, 1.9 percentage points below its April forecast (Figure 5). For the US and EU, the corresponding economic contractions are priced-in at 8% and 10.2% respectively. The downgrade from April reflects worse than anticipated outcomes in the first half of this year, an expectation of more persistent social distancing into the second half of this year, and damage to supply potential. The revised projection implies a cumulative loss to the global economy over two years (2020-21) of more than USD 12 trillion. However, it is important to note that a high degree of uncertainty attaches itself to this forecast, with both upside and downside risks to the outlook. The IMF remarks, "On the upside, better news on vaccines and treatments, and additional policy support can lead to a quicker resumption of economic activity. On the downside, further waves of infections can reverse increased mobility and spending, and rapidly tighten financial conditions, triggering debt distress. Geopolitical and trade tensions could damage fragile global relationships at a time when trade is projected to collapse by around 12%." The negative sentiments are echoed in H2 Global Gaming's total 2020 global gambling forecast, which is now downgraded 24.0% on pre-outbreak estimates (Figure 7). H2's outlook nonetheless testifies to the underlying strength and robustness of the lottery sector, with lottery product-only gross gaming win projected to decline only 14.4% in comparison. Commenting on the forecasts, Simon Holliday, Founder of H2 Gambling Capital remarked "Lotteries have done a little better than we expected. They have retained sales offline slightly higher than expected, and converted to online more and where retailers closed they have generally re-opened sooner than other businesses. At -14.4% our downgrade for lotteries is just under 10% less in absolute terms than for the gambling industry as a whole and approximately 50% relative to the combined betting / gaming impact of circa 28%."
Figure 6: US weekly unemployment claims (seasonally adjusted), 1967-.
Figure 7: H2 Global Gaming 2020 global gambling gross win forecast downgrade.
For lotteries and sports betting operators, the true cost of the pandemic will only begin to become apparent once Q2 2020 receipts are posted, as the April-June period will be the first quarter to have been fully impacted by the pandemic. While traditional sales through retail have remained comparatively robust in the opening months of the pandemic, there is no guarantee that they will continue to do so going forward. Lotteries have therefore already begun the move towards digitalizing their operations and sales channels in earnest, in recognition of the fact that online avenues promise to act as a buffer or bulwark against further lockdowns and disruptions to the retail network. Solutions to an absence of sports betting fixtures and the closure of VLT, EGM, and other gaming and entertainment venues that may be occasioned by future lockdowns or other social disruption will require a more creative riposte, one that is still to emerge, any moves to eSports notwithstanding.
Looking forward, in the near term to medium term it is natural to expect the continuing ramp-up of moves to digital, together with efforts to preserve retail networks where possible, for example by instituting and emphasizing strong public health measures for players at bricks and mortar points of sale. It is also natural to anticipate moves to shore up and expand the player base, for example by retaining some of the casino and sports betting player base that has shifted to lotteries in the absence of alternatives. The WLA Quarterly Lottery Sales Indicator will report on these and other developments when it presents the Q2 2020 results, when a truer picture of the scale and effect of the pandemic should start to emerge.

Luca Esposito
WLA Executive Director