Argentina
ALEA

Asociación de Loterías Estatales Argentinas (ALEA), the association of Argentina's state lotteries, made a donation equivalent to USD 10,000 (EUR 8,500) to the National University of Rosario in central Argentina. The donation helped to fund the development of a special three-mode ventilation device, that in its primary mode allows patients that are awake to control the device themselves with their breathing. A second mode, is controlled by medical personnel when patients are anesthetized, and a third mode is designed wean patients into the primary mode as they emerge from anesthesia. It was developed by a team at the University, including engineers and medical specialists, with the aim of reducing the high death rates among COVID-19 patients on traditional ventilators.
Considering that people had lost many traditional forms of entertainment during the lockdown, ALEA worked with its member lotteries to communicate to the dangers of illegal gambling. The following individual ALEA members also launched various initiatives to alleviate the effects of the pandemic in their respective communities.
Lotería de la Ciudad S.E./Ciudad Autónoma de Buenos Aires
The Argentina capital's own lottery, Lotería de la Ciudad S.E./Ciudad Autónoma de Buenos Aires put in place support measures for its network of point of sale operators, including awareness of using protective equipment and proper sanitization. The operator's employees also participated in voluntary activities, including assembling food packages for vulnerable people and providing support to those who were isolated or hospitalized.
Lotería Chaqueña
Serving the northeastern province of Chaco, Lotería Chaqueña, collaborated with the Provincial Urban and Housing Institute (IPDUV) to open a 100-bed shelter for COVID-19 patients and healthcare workers. With many health professionals arriving in Chaco to help the province fight the virus, Lotería Chaqueña also worked to provide them with accommodation and assistance. The operator financed a three-story complex for housing incoming doctors.
The lottery authorities in Chaco also worked together with local government to support affected local residents with deliveries of food and essentials.
Instituto de Ayuda Financiera a la Acción Social (IAFAS)
IAFAS operates the local state lottery for the northeastern province of Entre Rios. The operator put its entire communication structure and network at the service of fighting COVID-19 in the region. During the lockdown, IAFAS helped publicize a call for blood donors to help COVID-19 patients in need of plasma.
Loteria La Jujeña
In the northwestern Jujuy province, Loteria La Jujeña worked together with the Jujuy Development Bank on an information campaign. It used its own network channels to help distribute messages advising citizens to stay at home and be mindful of the necessary personal hygienic and self-care measures.
Instituto Provincial de Loterías y Casinos de Misiones (IPLyC)
Across the province of Misiones, IPLyC provided extensive financial assistance to help mitigate the impact of the pandemic. This included providing social packages throughout its own sales network and fiscal advances to the provincial Ministries of Health and Social Action to help them meet their expenses. IPLyC also provided sanitary kits to health and security personnel and carried out awareness campaigns on social and other media.
Instituto de Juegos de Azar del Neuquén
Serving Argentina's central province, Instituto de Juegos de Azar del Neuquén made its disposable income available to local authorities to help the fight against the virus. The funds were used to purchase respirators, medical equipment, and to provide financial assistance to non-profit associations in the healthcare sector.
Administración General de Juegos de la Rioja (AJALAR)
In northwestern Argentina, AJALAR provided supplies including masks and sanitizer to its own network of ticket vendors, along with delivering food to the local community. This included cooked meals for children, as well as catering equipment and ingredients to help feed those in need.
Lotería de Río Negro
In the southern region of Patagonia, Lotería de Río Negro put in place a program to help people affected by confinement measures. This included a campaign providing advice for controlling anxiety and alleviating boredom. The operator broadcast the campaign across multiple channels, including commercial television, radio, and the Internet.
Caja Social y Financiera de San Luis
In central Argentina, Caja Social y Financiera de San Luis set up therapeutic care centers along with a call center and follow up service, to help support those affected by COVID-19. The initiative was open to citizens and healthcare workers.
Australia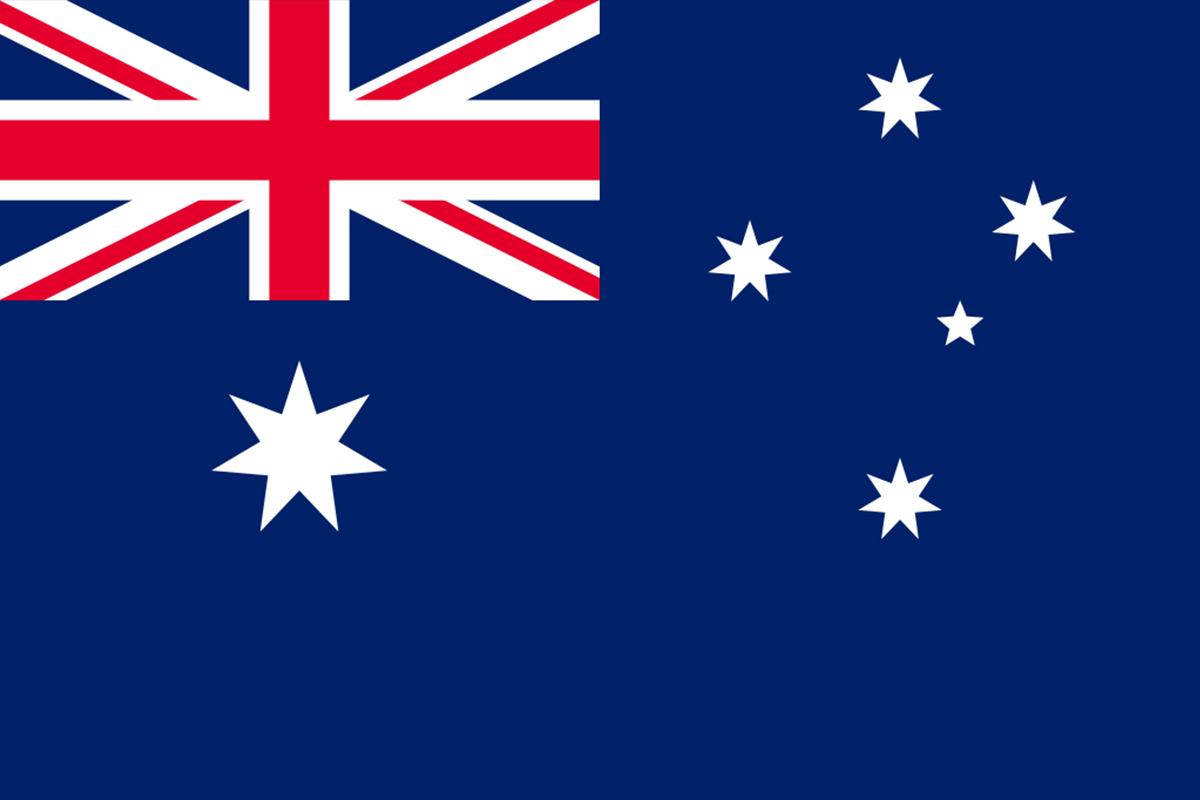 Lotterywest

Early in the pandemic, the Western Australian State Government, through operator Lotterywest, allocated all profits up to AUD 159 million (EUR 96.5 million/USD 113 million) into the COVID-19 Relief Fund. The Fund rolled out grants in two phases – the first running from March to June, and the second, from June onwards.
During the first phase, the COVID-19 Relief Fund issued 93 grants worth AUD 11.2 million (EUR 6.75 million/USD 8 million) to crisis and emergency relief services. A further AUD 26.3 million (EUR 15.8 million/USD 18.7 million) was allocated to support arts, sports, and community groups financially impacted by COVID-19.
Midland Information, Debt, and Legal Advocacy Service (MIDLAS) was among the first community groups to receive support in the crisis and emergency relief category. The service used AUD 60,000 (EUR 36,000/USD 43,000) in grant funding to expand its provision to online and phone-based assessments ensuring continuous support throughout the COVID-19 shutdown. It also delivered food hampers, vouchers, and essentials to those unable to leave their homes.
Give Write was another recipient, a charity that helps ensure students have access to stationery for their educational needs. Over the crisis, it worked with 50 schools to provide over 1,400 stationary packs using a grant of AUD 12,750 (EUR 7,500/USD 9,000.)
In the arts, sports, and community category, Lotterywest has provided Relief Fund grants to animal rescue organizations, charities supporting aboriginal groups, and various initiatives supporting arts, music, dance, and sports.
The second phase of Lotterywest's COVID-19 Relief Fund is split across three grant programs. These are aimed at supporting the most vulnerable, building community, and strengthening and adapting organizations. Over the rest of 2020 and into 2021, the Fund will allocate up to AUD 20 million (EUR 12 million/USD 14.2 million) to support the vulnerable, with streams covering crisis and emergency relief along with prevention and early intervention. A further AUD 40 million (EUR 24 million/USD 28.5 million) will be put towards community connection, arts and culture, helping aboriginal communities, and the environment. Finally, an additional AUD 10 million (EUR 6 million/USD 7 million) will be aimed at strengthening and adapting organizations.
Canada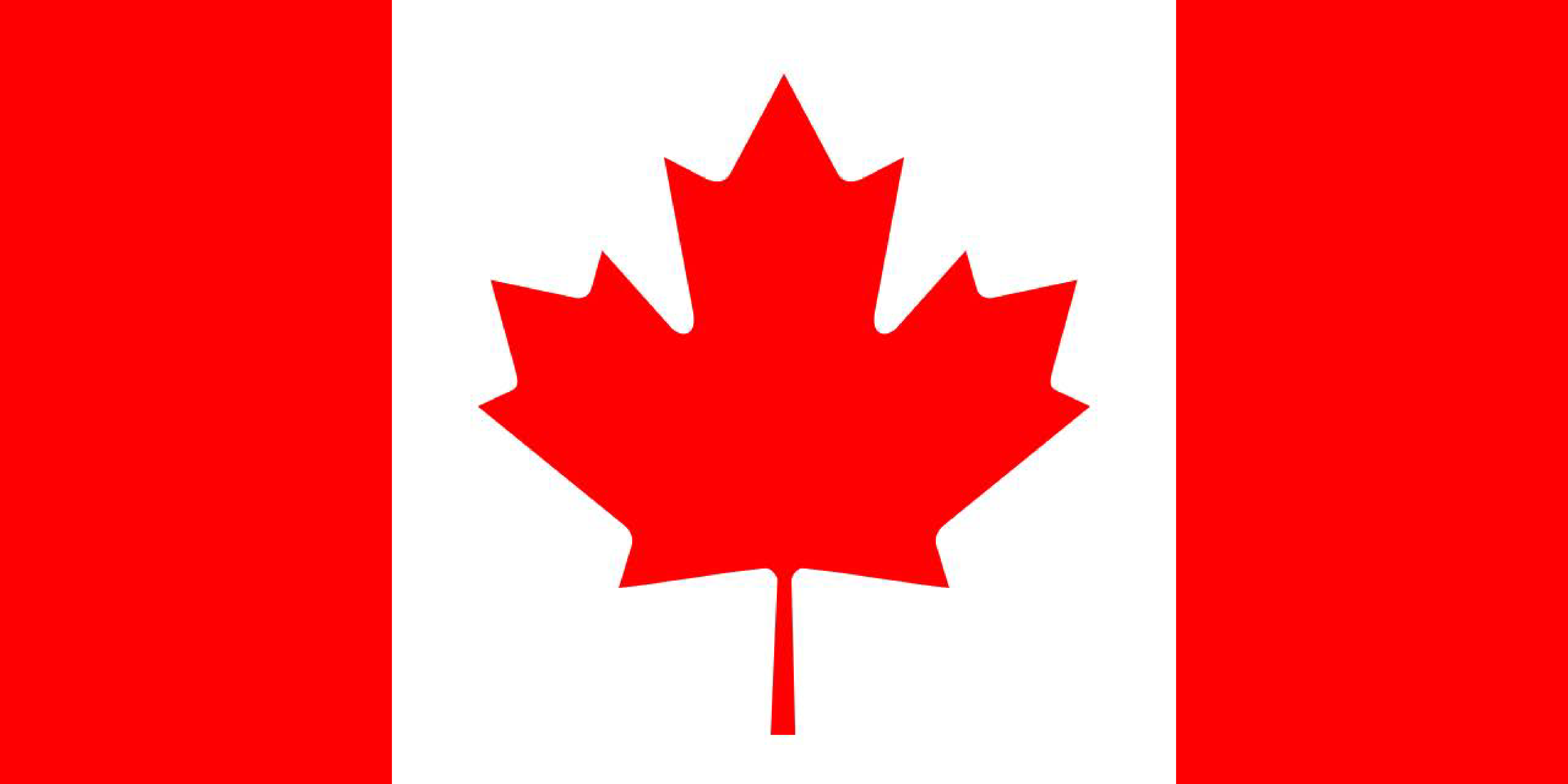 Loto-Québec

Loto-Québec made several contributions to help fight the coronavirus pandemic in the province. In March, it donated CAD 1 million (EUR 645,000/USD 750,000) to Québec's Moisson food banks. Furthermore, when gaming establishments were ordered to close, Loto-Québec organized its venues to transfer any unused food inventory and supplies to the Moisson centers. It also provided disinfectant products and over 30,000 N95 masks to the Québecois Ministère de la Santé et des Services sociaux (Ministry of Health and Social Services.)
In a separate initiative to support local food banks, Loto-Québec also partnered with local food charity La Tablée des Chefs in its Les Cuisines Solidaires (Solidarity Kitchens) project. The project delivers meals to the most vulnerable members of society. In mid-April, Loto-Québec opened up the kitchen of its casino premises in Montreal to serve up 35,000 meals each week. Later in the month, the Casino du Lac-Leamy, also operated by Loto-Québec, joined the effort, preparing more than 16,000 meals each week. The total value of both casinos' contribution was estimated at CAD 150,000 (EUR 95,000/USD 115,000) per month.[4]
Czech Republic
SAZKA a.s.

In the Czech Republic, state lottery operator SAZKA a.s. has been involved in two key initiatives aimed at providing relief to some of the country's hardest-hit by the pandemic. The company has been the key partner for fundraising for a collaboration between the county's Social Care Services and the charitable "Podane Ruce" ("Given Hands") foundation. Funds have been directed into purchasing protective equipment, disinfection, and medical supplies for those who work in social assistance services. Part of the funds were also allocated to purchasing PCR tests that were donated to nursing homes for testing employees, along with oxygen supplies.
In the second initiative, SAZKA employees participated in a volunteer program to use the company's fleet of delivery trucks to provide food and basic products to people in need. This project was run in collaboration with the EMIL Endowment Fund, a non-profit organization. It started with a test run in the South Bohemian and Pilsen regions, which was successful enough to roll out in the rest of the country.
SAZKA technical worker-turned-volunteer driver Martin Česnek described a typical day covering around 400 kilometers (250 miles), visiting care homes for the elderly and institutions for mentally disabled people. However, the initiative also benefitted people caring for family members in their homes, including one mother who described the relief of not having to leave her disabled son to visit the store for supplies. Other beneficiaries also expressed their gratitude for the assistance, with one care home director in Pilsen stating: "I would like to thank all the volunteers. There has been a huge wave of solidarity and it is priceless.
France

La Française des Jeux

French lottery operator La Française des Jeux (FDJ) has made a series of donations to various causes committed to fighting the ongoing impact of the coronavirus. In March, FDJ contributed EUR 1 million (USD 1.15 million) to the French national initiative "Tous unis contra le virus" ("United Against the Virus"), which aims to provide support to medical workers, researchers, and those in society who face the most significant disadvantages due to COVID-19. The initiative was a collaboration between the philanthropic organization Fondation de France, biomedical research center Institut Pasteur, and the French public hospital system, Assistance Publique-Hôpitaux de Paris.
The EUR 1 million donation came after the FDJ Foundation had already committed EUR 200,000 (USD 235,000) to an appeal from Secours Populaires Français, a non-profit organization for helping vulnerable people. This allocation was targeted at providing elderly people with essential daily products direct to their homes. FDJ also purchased three million face masks for distribution to nursing homes and retailers at its network of 30,000 points of sale. It also offered suspension or partial relief on the financial levies for point of sale operators.
Employees of FDJ also rallied round in support of the fight against COVID-19. The Group's employees donated over 1,400 days of annual vacation leave, enabling a further donation of EUR 340,000 (USD 400,000) in June. Along with the United Against the Virus cause, these funds were also distributed to other charities supported by the FDJ. These include the French Red Cross, which received EUR 157,000 (USD 183,000) to help fund emergency food aid for those in poverty and to help alleviate the isolation of elderly people in nursing homes.
The FDJ also allocated a further EUR 12,000 (USD 14,000) of the employee's donation to Rêv'Elles, an association dedicated to developing the potential of young women and to broadening their professional perspectives. Along with the cash donation, the FDJ also donated 100 computers intended to help guarantee the ongoing education of those under the assistance of Rêv'Elles.
FDJ employees also provided individual voluntary assistance to the supported charities through activities such as mentoring and academic support.
Finally, although the French government had put in place extensive fiscal packages to help employers through the crisis, FDJ declined to benefit from any of these arrangements. Instead, the company opted to rely on its existing cash reserves to navigate through the crisis, providing an opportunity to redirect public funds to companies facing greater financial risk.
Germany

State lottery operators in Germany stepped up to the plate with various initiatives to support communities in their respective regions.

Lotto Bayern
The Bavarian lottery operator, Lotto Bayern, put in place an aid package worth EUR 3.5 million (USD 4.1 million) for its operators that ran into economic difficulties due to the closures mandated by the German government.
Land Brandenburg Lotto
Covering Berlin and the surrounding regions, Land Brandenburg Lotto has been a longtime sponsor of the "Hilfe für Familien in Not" ("Help for Families in Need") foundation. In April, Land Brandenburg Lotto made a special donation of EUR 5,000 (USD 5,800) to the foundation aimed at supporting low-income parents and their children.
WestLotto
Another west German lottery operator, WestLotto, provided multiple support measures to communities impacted by the virus. In the city of Münster, WestLotto provided 300 cloth masks to street sellers of the magazine "draußen" ("outside"), which aims to provide meaningful employment and income for homeless people. The company has also worked with the North Rhine-Westphalia Red Cross on promoting the use of face masks to the public.
WestLotto commits 40% of its stakes to non-profit institutions supporting welfare, environment, arts, and cultural causes. One beneficiary is the State Sports Association of North Rhine-Westphalia, which organized online exercise classes to help people keep fit at home during the time when gyms and exercise clubs were not operating.
The operator has also provided support to independent artists unable to earn an income during the crisis, commissioning twenty artists to produce an exclusive video clip for WestLotto's YouTube channel.
Lotto Rheinland-Pfalz
Lotto Rheinland-Pfalz distributed EUR 150,000 (USD 175,000) to six charitable organizations in the west of the country, including welfare charity Caritas and the German Red Cross. The funds were put to use in child protection services, homeless aid projects, and food banks. One initiative was to provide tablets to disabled people in nursing homes, enabling them to stay in contact remotely with their friends and family during periods of isolation.
Lotto Rheinland-Pfalz also donated 1,600 rain ponchos to the German Red Cross, used as personal protective equipment for those transporting patients infected by COVID-19. A further 1,400 ponchos were distributed to clinics and hospitals within the region.
Lotto-Toto Sachsen-Anhalt
In the eastern region of Germany, Lotto-Toto Sachsen-Anhalt allocated an aid fund of EUR 1 million (USD 1.15 million) for covering the pandemic-induced financial losses of non-profit associations and institutions. By September, the operator's Supervisory Board had agreed on allocations of EUR 600,000 (USD 700,000). Beneficiaries include sporting associations, animal charities, as well as artistic and cultural institutions.
Hong Kong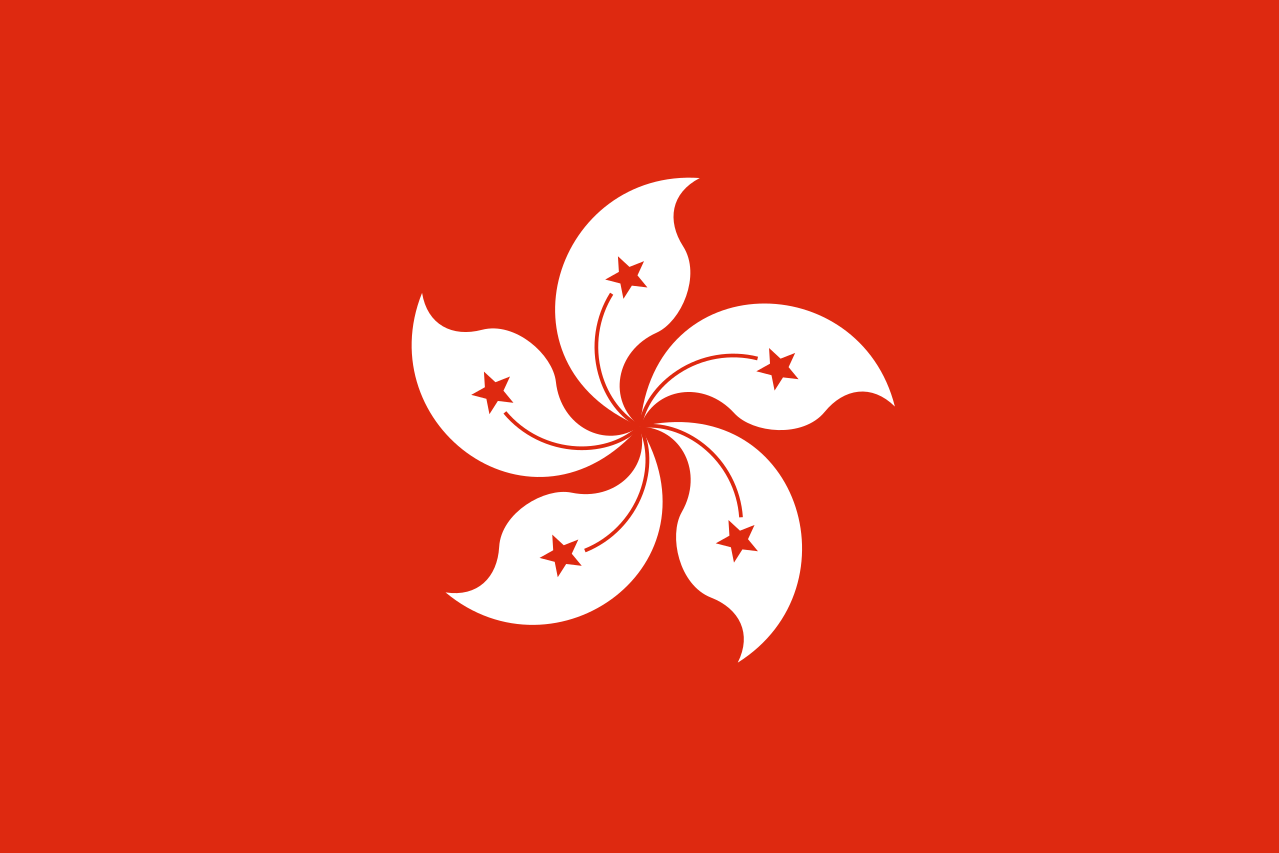 Hong Kong Jockey Club

The Hong Kong Jockey Club (HKJC) has launched a program of support designed to help those impacted by COVID-19. As Asian countries were among the first to become affected, the HKJC had already begun making donations in February, starting with the provision of 680,000 masks to the community. The Club's Charities Trust arm also ringfenced an initial emergency fund worth HKD 50 million (EUR 5.4 million/USD 6.5 million) for grants to NGOs. This included immediate funding of HKD 23 million (EUR 2.5 million/USD 3 million) to the Hong Kong Council of Social Services to provide "Care Packs" to elderly and disabled people confined at home. The packs included non-perishable food along with personal hygiene and household cleaning products.
By early March, HKJC had significantly extended its support, doubling the initial emergency fund allocation of HKD 50 million to HKD 100 million. The Club also distributed another round of Care Packs worth HKD 30 million (EUR 3.2 million/USD 3.9 million,) expanding its reach to include low-income families and other vulnerable groups. The Care Pack initiative reached an estimated 670,000 people.
HKJC was also swift in allocating funds to NGOs in need. Within three weeks of confirming the initial allocation, it had approved and funded 84 projects to help the elderly, those with disabilities and other medical conditions, ethnic minorities, children, and those on low incomes.
They also launched an initiative to provide free bandwidth to school students who had to resort to online learning during school closures. Working with NGO partners and mobile carriers, HKJC funded a packaged worth HKD 42 million (EUR 4.6 million/USD 5.4 million) to provide free mobile internet coverage to 100,000 underprivileged primary and secondary school students during two months of home education.
In May, HKJC announced a new Community Sustainability Fund worth a further HKD 150 million (EUR 16.3 million/USD 19.3 million.) The new fund was targeted at helping the physical and mental wellbeing of underprivileged and vulnerable groups impacted by COVID-19. HKJC opened applications for grants to small-to-medium sized community service agencies and sports organizations. The fund also supported a non-profit technology organization called Social Career in developing an online platform to share resources developed under COVID-19 initiatives that HKJC had funded. The funding covered three years of running the platform, which hosts health-related information, learning materials, and virtual experiences in arts and culture.
The most recent initiative HKJC launched was the Jockey Club Food Assistance Programme. This released a further HKD 240 million (EUR 16.4 million/USD 19.3 million) from the HKJC Charities Trust, aimed at helping feed those rendered unemployed or underemployed by the COVID-19 crisis. Specifically, the program targeted those who were not eligible for government social security assistance – around 70,000 people.
By mid-September, HKJC had provided a total of HKD 586 million (EUR 64 million/USD 76 million) for funding COVID-19 initiatives.
Ireland
Premier Lotteries Ireland

In April, Irish national lottery operator Premier Lotteries Ireland released EUR 16 million (USD 18.7 million) in unclaimed prize money to the Irish Exchequer. Minister for Finance and Public Expenditure and Reform, Paschal Donohoe TD confirmed that the funding would be used to support the health sector in its response to the COVID-19 crisis. The funds were an addition to the extensive fundraising program that forms an integral part of the Irish National Lottery, with thirty percent of all revenues channeled into causes including health, welfare, youth, sport, education, heritage, and more.
Morocco
La Marocaine des Jeux des Sports

At the onset of the pandemic in March, Moroccan state sports betting operator La Marocaine des Jeux des Sport (MJDS) allocated MAD 100 million (EUR 9.3 million/USD 10.9 million) to a special fund established by His Majesty King Mohammed VI. The fund was dedicated to helping Morocco withstand the impact of the coronavirus crisis, including upgrading medical infrastructure, acquiring medical supplies and equipment, and supporting the national economy.
New Zealand
Lotto New Zealand

All profits from Lotto New Zealand are funneled directly into 3,000 good causes each year. Throughout the pandemic, New Zealand has made global headlines due to its remarkably low case numbers. However, the country could only achieve this by implementing a swift and strict lockdown. While containing the spread of the virus, the lockdown also left many elderly and vulnerable people isolated at home and unable to access groceries and essentials.
One of many good causes supported by Lotto NZ is the Student Volunteer Army (SVA), an education charity that works with 65,000 students. Assisted by lottery funds, the SVA worked with the authorities to ensure it could implement a COVID-secure home delivery service to those who needed it. The initiative involved a collaboration with Foodstuffs New Zealand, with Hyundai providing the vehicles and Z Energy providing the fuel. The SVA also worked with tech entrepreneurs to set up an online shop and payment portal where people could order their groceries and essentials.
Asthma NZ is another recipient of state lottery funding that provided additional support to sufferers of respiratory illnesses throughout the pandemic. Nine nurses from across the country conducted virtual "home visits" to ensure that high-risk respiratory patients were prepared to handle the threat of COVID-19. These visits involved delivering education, training, and support to over 600 families each month with members who have asthma, chronic obstructive pulmonary disease, and bronchiectasis.
Lottery funding also helps maintain Coastguard NZ, New Zealand's primary maritime search and rescue service. During the strictest period of the lockdown, Coastguard NZ worked with St. Johns Ambulance services to provide assistance with emergency evacuations from inhabited islands around the coastline. This included six urgent transfers of patients to COVID-19 facilities in hospitals.
Finally, Lotto NZ proceeds also help fund the Wellington Hospitals Foundation. The Hospital Volunteer service includes over 200 knitters, quilters, and sewers. A lottery grant awarded last year meant that the Foundation could continue supplying volunteers with materials during the COVID-19 crisis. Volunteers use these materials to make blankets, socks, and slippers for newborn babies and elderly people being treated in the hospitals.
Poland
Totalizator Sportowy

In Poland, state lottery operator Totalizator Sportowy has launched several community support initiatives in the fight against COVID-19. In March, the company pledged PLN 4 million (USD 1 million/EUR 880,000) to the healthcare sector, with funds distributed among six hospitals and the Independent Public Healthcare Complex in Sanok, which conducts medical research. The donation was made via the LOTTO Halina Konopacka Foundation, a charitable organization established by Totalizator Sportowy in 2009.
As part of a collaboration with the Polish Ministry of State Assets and the Ministry of Health, Totalizator Sportowy also donated 90 vehicles to hospitals. The cars have been deployed to transport equipment and food to those healthcare institutions treating COVID-19 patients.
The company also made an extensive ongoing financial commitment to keep supporting the national efforts to combat the coronavirus. Since the end of March, Totalizator Sportowy has been donating ten percent of revenues from all bets and tickets on lotto.pl – a contribution that it states will continue indefinitely. It has achieved this without raising prices. From the donations, PLN 5 million (USD 1.3 million/EUR 1.1 million) has been allocated to a program called Sports Holidays+, which is aimed at alleviating the impact of the pandemic on physical and mental health.
The total amount raised by Totalizator Sportowy stood at over PLN 19 million (USD 4.9 million/EUR 4 4.2 million) by mid-October. The funds have helped to purchase personal protective equipment, medical apparatus, disinfectant and cleaning goods, and specialist ambulances.
Finally, Totalizator Sportowy also initiated a nationwide campaign illustrating ways that state lottery operators can help fight against the pandemic without direct financial intervention. The #MilionySposobówNaNude initiative, or "Millions of Way to Fight Boredom," aimed to help people keep busy during the national lockdown, which ended in May. The company engaged celebrities, athletes, and influences to help promote activities that people can do at home. These include learning new skills such as origami or magic tricks, cooking, physical activities, and games. The initiative also featured a two-day esports event, in which twenty players livestreamed their gaming to fans watching at home.
At the end of March, Totalizator Sportowy also ran a three-week contest on Facebook, whereby members of the public could upload photos and videos of their creative ways to keep busy at home. The contestants who uploaded the most interesting contributions received online shopping vouchers as a prize.
Spain
ONCE

At the time of writing, Spain has the highest number of coronavirus cases in Europe, with over one million affected. Spanish charity and lottery operator ONCE (Organización Nacional de Ciegos Españoles or Spanish National Organization of the Blind) has a long history of supporting blind and disabled people across the country. As such, it was well-placed to step up and assist with extensive support measures for the 72,000 people under its own care to help alleviate the impact of the crisis.
The initiatives included reaching virtually all of its network of blind and deaf-blind seniors, providing access to psychologists, social workers, and volunteers to ensure their needs were being met. It also recruited the assistance of teachers to ensure that blind students could keep up with their education while schools were closed.
The charity managed to draft in over 780 volunteers to help reach disabled people confined at home during the crisis, increasing its voluntary workforce by 120% above the usual levels. Many of these participated in a program called #NoEstáisSolos ("You're Not Alone") to deliver food and medical equipment to those who could not get to hospitals or medical facilities.
Along with hands-on support, ONCE also set up webinars for the 90 million Spanish people living with disabilities to help equip them with the education and tools to navigate their rights regarding employment, social protection, access to health services, and community support, and more.
Educators have also played a prominent role in ONCE's efforts to help fight the virus. Two teachers from the ONCE Educational Care team took the initiative to help raise awareness of the virus and social distancing among their blind and visually impaired students in a fun and stimulating way. They asked students to dress up as members of the "ONCE Patrol," posing as superheroes to fight the virus and make recordings on their phones to share with others.
Another ONCE teacher in the Salamanca region put in place a project to help reinforce positive thinking and self-esteem in blind and visually impaired students during the pandemic lockdown. In Andalusia, ONCE educators helped their blind and visually impaired students record video and audio messages of encouragement that were sent to residents in a nursing home to boost their spirits during the height of the pandemic.
To help keep hospitals equipped, the ONCE Social Group put its 3D printers to work, producing visors and respirators for hospitals. It also opened up schools and hotels as medical residences to provide extra capacity to overburdened hospitals.
Finally, ONCE also works with the La Caixa Foundation, which raised over EUR 1 million for food banks across Spain.
SELAE
Sociedad Estatal Loterías y Apuestas del Estado (SELAE), the Spanish State Lottery, has also been contributing to the cause through its collaboration with the Spanish Red Cross, which provided 1,000 tablet computers to vulnerable children. The initiative ensured that their education could continue uninterrupted despite the national lockdown.
United Kingdom
Camelot UK Lotteries Limited

In April, UK lottery operator Camelot announced it would repurpose GBP 600 million (EUR 666 million/USD 680 million) worth of funds from The National Lottery to support charities and organizations impacted by the coronavirus. The package is being distributed across affected sectors with half of the total initial allocation – GBP 300 million (EUR 333 million/USD 390 million) – earmarked for the National Lottery Community Fund, aimed at helping the most vulnerable in UK society. The Community Fund provides support for food banks and charities that alleviate the causes of loneliness and isolation among the elderly and those affected by physical or mental health issues.
By October, the Community Fund confirmed that it had exceeded its target by one-third, with a total of GBP 400 million (EUR 444 million/USD 520 million) distributed to 8,200 community groups over the six months leading up to September 23, 2020. One example of a beneficiary is a local charity called Disability Peterborough, which received GBP 50,000 (EUR 55,500/USD 65,000). It provides home handyperson services, such as gardening or small home maintenance tasks, to local disabled people. Aside from the practical help, the visiting charity workers often provide much-needed social contact to those in isolation. Through observation and conversation, the charity's workers have also been able to identify other issues such as financial difficulties, referring people to other charity services for additional support.
As a separate initiative to Camelot's efforts, the UK government has also confirmed that it would allocate part of a GBP 750 million (EUR 830 million/USD 970 million) pot for frontline charities as a grant to the National Lottery Community Fund.
Aside from the Community Fund, the National Lottery has also been providing support to hard-hit sectors, including the arts, heritage, and sport. The Arts Council England has received GBP 144 million (EUR 160 million/USD 187 million), and the Arts Council of Wales GBP 5.1 million (EUR 5.6 million/USD 6.6 million). A further GBP 4.6 million (EUR 5.1 million/USD 6 million) is aimed at sustaining the flagging film industry via the British Film Institute. Creative Scotland also received GBP 10 million (EUR 11.1 million/USD 13 million) to allocate across the arts, screen, and creative industries.
In the sports sector, Sport England and Sport Wales received GBP 157 million (EUR 174 million/USD 204 million) and GBP 4.75 million (EUR 5.27 million/USD 6.15 million), respectively. These funds support clubs and partner networks, along with financing campaigns to help people to stay active at home during the period of lockdown.
Finally, the National Lottery Heritage Fund has made GBP 50 million (EUR 55 million/USD 65 million) available to help safeguard heritage sites and support heritage organizations that are losing money, including investment in digital skills training for staff.
A successful TV advertising campaign thanking UK National Lottery players for their support to local and national projects helped Camelot push through its initial targets. The adverts highlight the National Lottery's relief efforts, with selfie-style clips from charity workers explaining different projects' goals and outcomes. By raising the profile of its campaign, Camelot generated an average of GBP 30 million (EUR 33 million/USD 39 million) each week in contributions to the pandemic fund.
Many thanks to the WLA member lotteries who made this article possible. We received more contributions than we could include in this extensive reportage. If you would like to share further community service programs that your lotteries have initiated to alleviate the impact COVID-19 pandemic in your respective communities, we would be happy to consider them for a follow-up article.